Let's take another peak into the future shall we? This ultra-portable external hard disk drive in the picture above is a Samsung Costume concept drive. The Costume has been designed by Joongoo Lee and they did a very fine job right here. This 2.5 inch drive is designed for ladies. The Costume will bring style, portability and efficiency to any woman who needs a good-looking storage solution around at all times.
There aren't particular features yet, as this is a concept device yet. Well girls, are you already dreaming about this
storage idea
? We'll all have to wait to see if it enters production. The
Samsung
Costume 2.5-inch hard drive is not entering Samsung production line pretty soon because it's just a sweet design from Joongoo Lee. Joongoo's design was inspired by a ladies make-up compact and incorporating glossy material to increase polishing feeling so it will fit comfortably in the palm of your hand. When Samsung decided to adopt this design then they will really show us the softer side of a hard drive.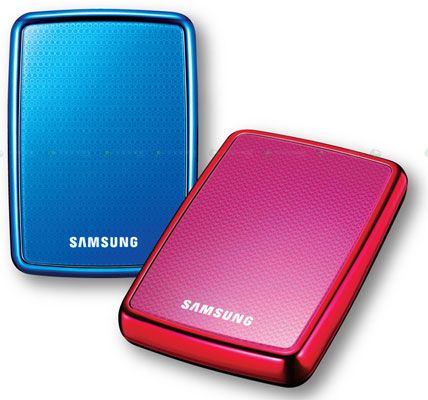 Basic source of this post: http://www.gatzet.com/samsung-costume-portable-hard-drive.html